Cthulhu: Limbo
My project began in 2020 as a personal interpretation of the Cthulhu Mythos, a shared fictional universe originating in the works of American horror writer H. P. Lovecraft. "Limbo" is a series of concept arts created using a mix of different techniques such as 2D, 3D, and digital painting, sculpting and texturing. I titled it "Limbo" because it represents a place to purify one's soul before moving on to the next (perhaps paradise?).
In this chapter the main character, Morpheus, is walking alone into a dramatic environment, filled with blood, sand and menacing structures, an environment that embodies the sinners who have already died there. The myth of Cthulhu is a dark theme in general, and I tried to invoke the same mood. Most past imaginings of Cthulhu place the story in deep water, but for this project I decided to represent the Cthulhu World differently, as a sandy and dry place.
With this project I examine the concept of universal sin and of following a path to purification. Morpheus continues to walk without destination. . . .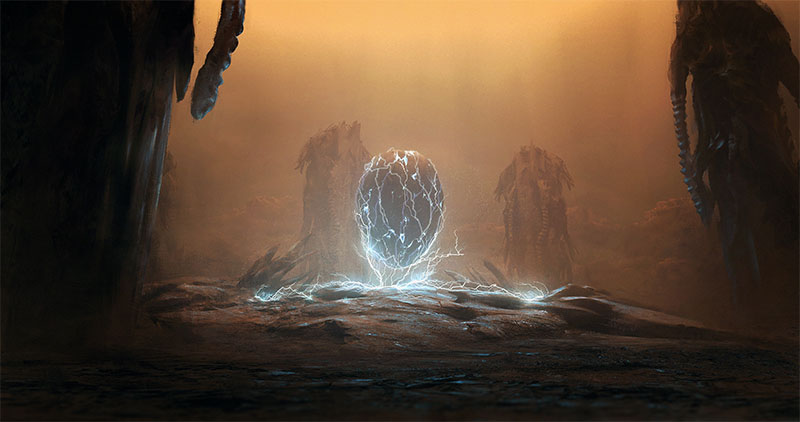 Domenico Sellaro is a Concept Artist, Digital Matte Painter and Environment Artist for films and video games. He has worked on projects with DreamWorks, Wizard of the Coast, Dazzle Pictures, Room8 Studio, UPP, Jellyfish Pictures, Passion Pictures, We Are Royale, Stormind Games, Share Creators, GlassWorks VFX, Wacom, Island VFX and others. He lives in Prague, Czechoslovakia.